Top 10 Free Websites for Praxis Core Math Preparation
Praxis core tests are designed to supply comprehensive assessments that measure the talents and content knowledge of candidates entering teacher preparation programs. These tests measure academic skills in reading, writing, and arithmetic.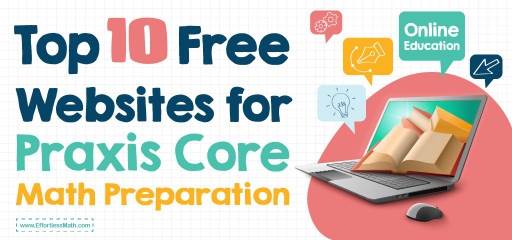 The Praxis Core Mathematics test measures academic skills needed to prepare successfully for a career in education. All skills assessed are identified as required for school and career readiness, in alignment with the Common Core State Standards for Mathematics.
The majority of the maths on the Praxis is Algebra, Data Interpretation, and Geometry.
The Algebra questions cover operations, real-life applications, linear equations, graphing, functions, and modeling.
The Geometry problems cover angles, theorems, figures, surface area, area, and volume.
The info Interpretation section covers Statistics and Probability.
The Absolute Best Book to Ace the Praxis Core Math Test
In this article, we are going to introduce you to the top ten free websites for Praxis Core testing if you do not have enough time to attend Praxis core test classes or the cost of attending online classes is difficult for you, be able to pass this test successfully.
1: EffortlessMath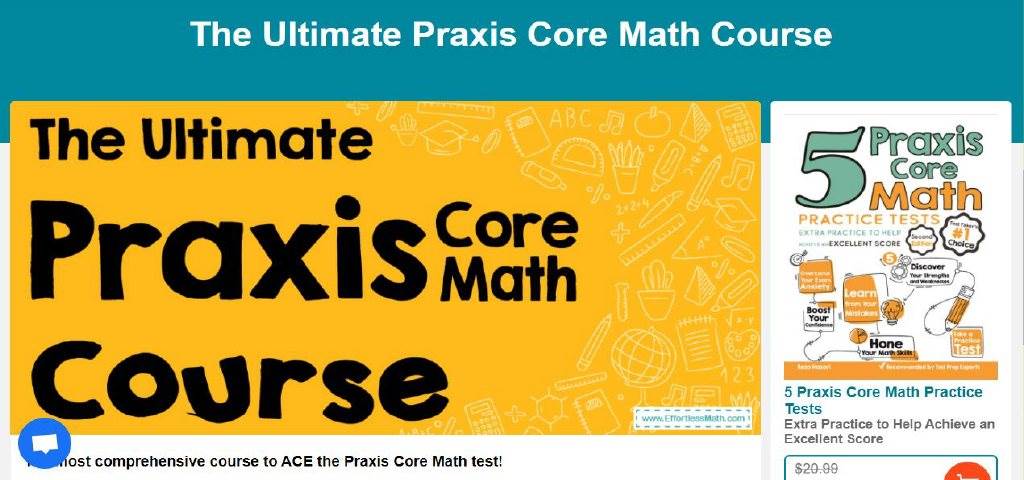 The comprehensive and practical EffortlessMath site prepares you for the Praxis Core Math test. The worksheets, practice tests, exercises, and test-taking strategies on the site will help you to check the math lessons required for your Praxis Core test and remember what you forgot.
2: Mometrix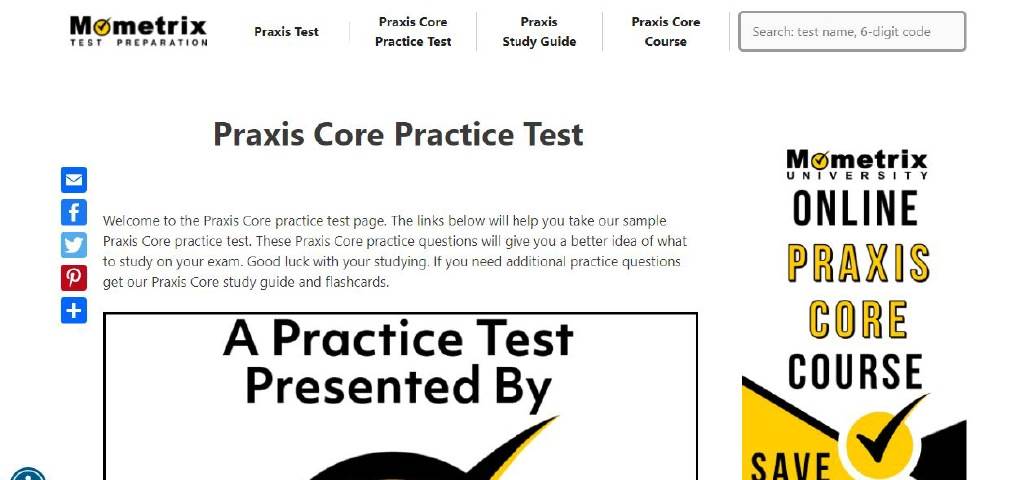 The Mometrix group helps you to brush up on any concepts you don't remember from math. Sample Praxis Core test questions on the Mometrix website give you an idea of ​​what to read for the test to get a higher score.
3: Teacherstestprep.com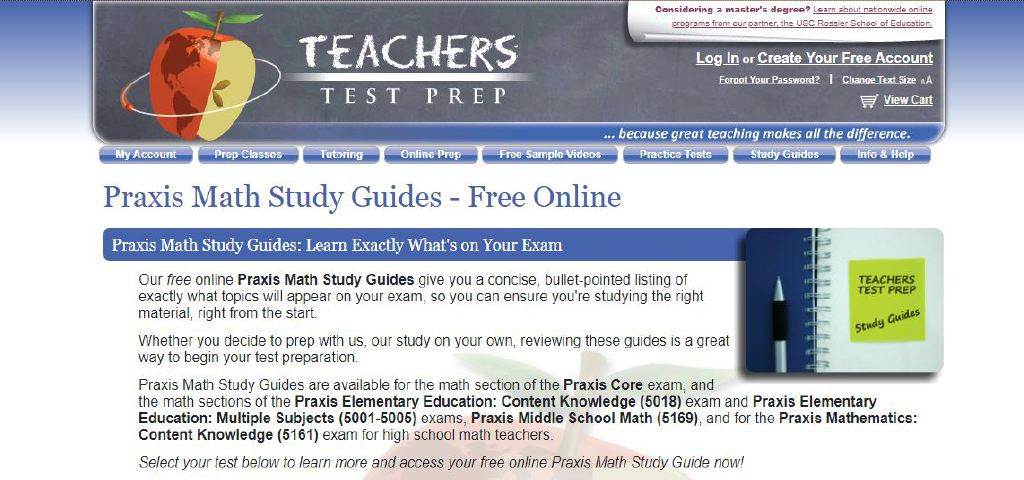 TeacherstestPrep Online Praxis Core Math Study Guides provide a concise list of topics that will be covered in the Praxis Core Math test. So from the beginning, you will make sure that you read the right content.
4: Union Test Prep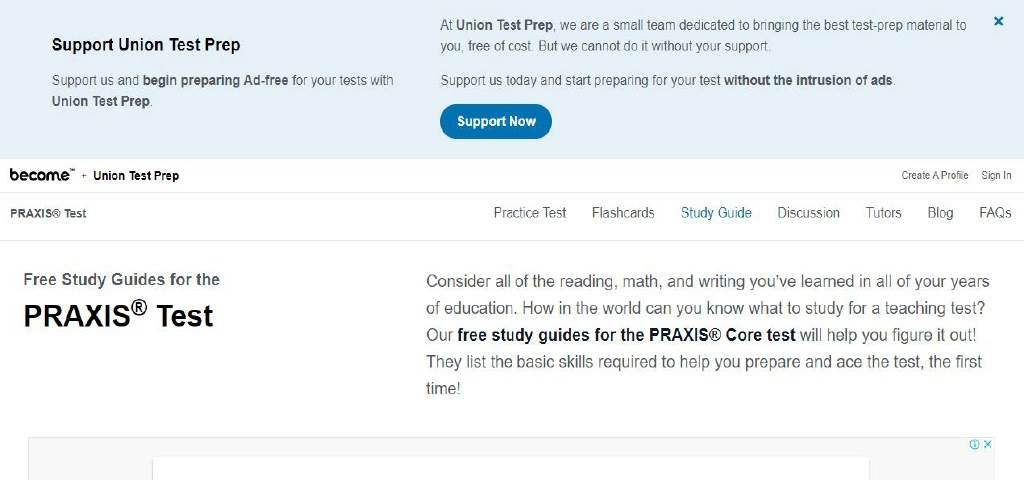 How are you able to know what to review for a teaching test? Union Test Prep free study guides for the Praxis Core Math test will assist you to figure it out! They list the essential
Best Praxis Core Math Prep Resource for 2022
5: Test Guide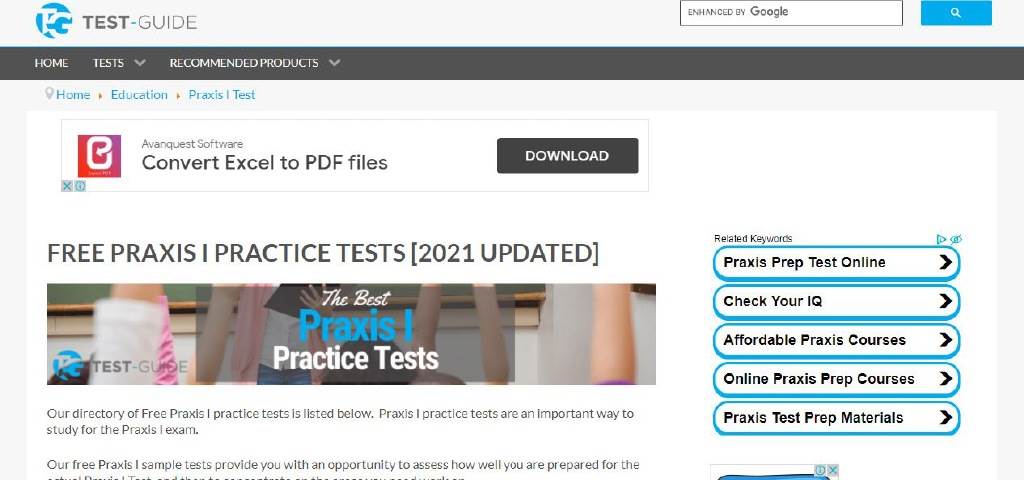 Math practice tests are an important way to study for each math exam. Test Guide free Praxis core practice tests provide you with a chance to assess how well you've prepared for the particular Praxis Core Test, then to consider the areas you need work on.
6: Test Prep Review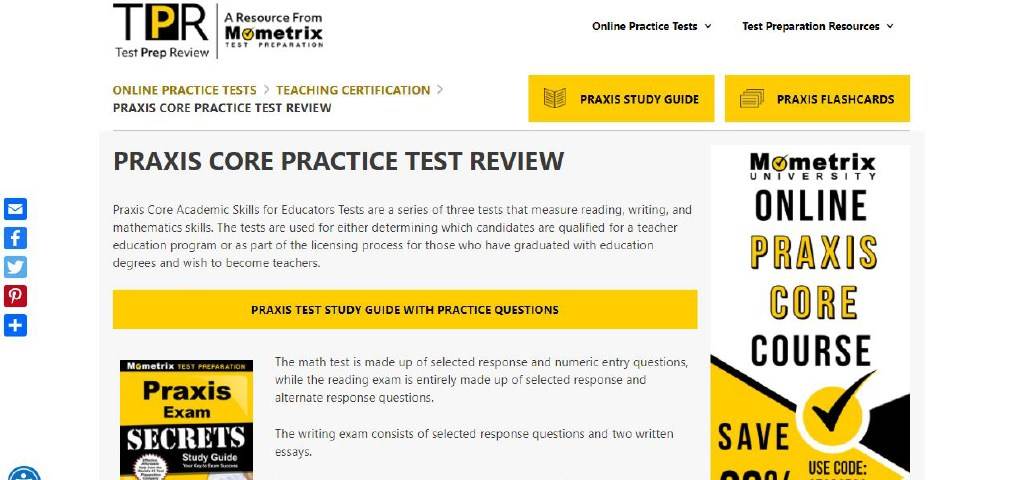 Test Prep Review site has free study resources in the field of Praxis Core Math test, evaluating your basic information, help you succeed in this test.
7: Ets.org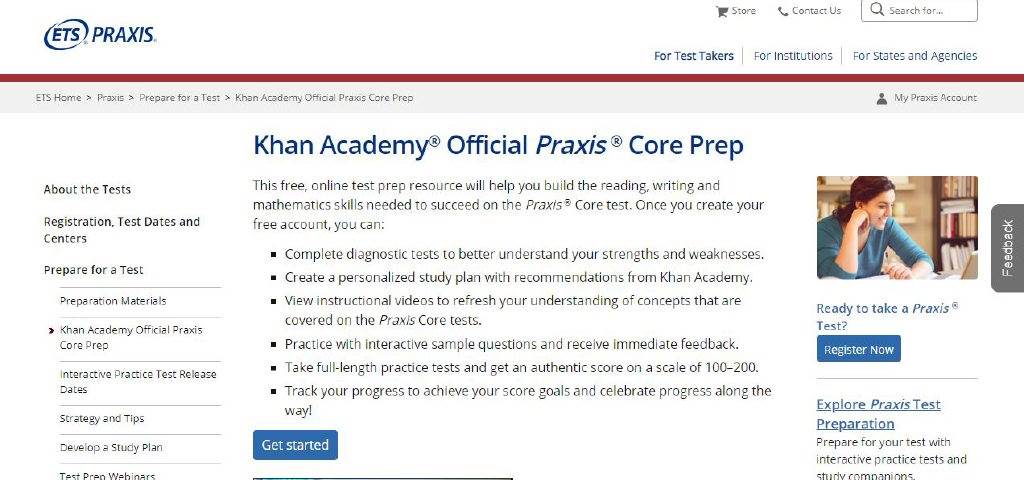 Ets.org is one of the most useful websites to prepare for the Praxis Core test. Identify your strengths and weaknesses with the help of the test tests available on the website and prepare a study plan to succeed in this test. Refresh your understanding of the concepts covered in the Praxis Core tests by watching the tutorial videos on this website.
8: Math Help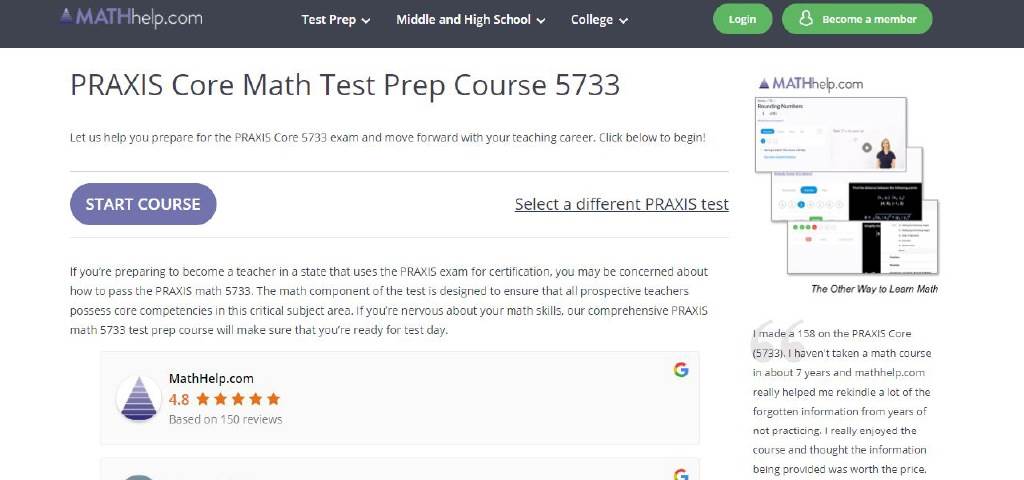 With the help of the Math Help website, there is no need to attend live classes or apply for a tutor. In the course guide of this website, there are no confusing explanations and boring and repetitive questions. In the end, participating in the "Final Exam", which has been provided ​by the site with a complete review of all the content, will test your readiness to participate in the Praxis Core Math test.
9: khan Academy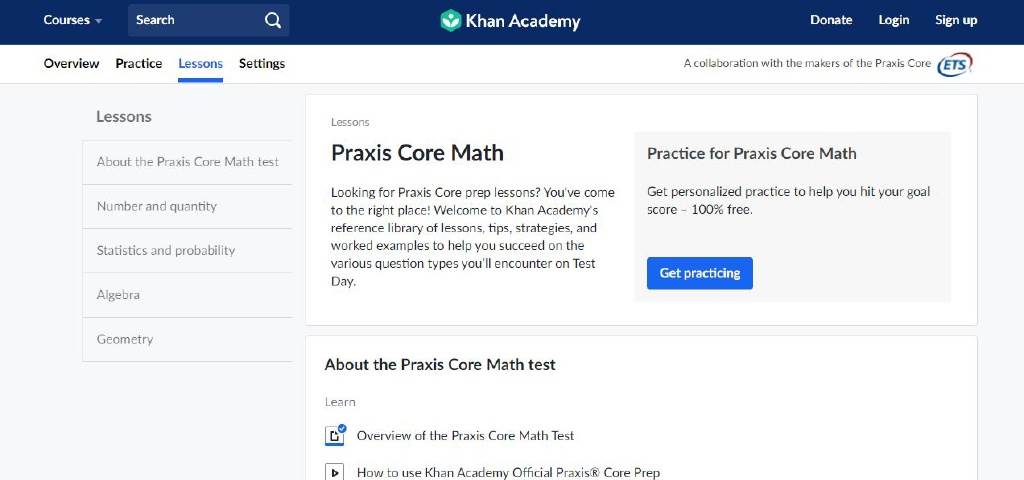 Browse Praxis Core Math resources and get back what you forgot, using helpful tips and strategies, worked examples, and a reference library of lessons on the Khan Academy website.
10: Study.com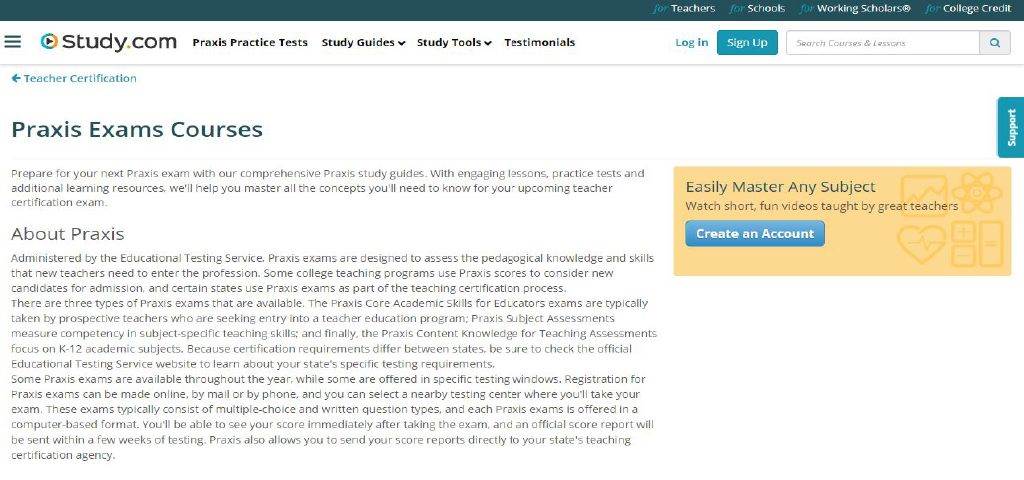 Study.com's Praxis Core Math courses can assist you to prepare for your upcoming Praxis Core Math test efficiently. You're only reviewing the topics you need to learn. Their lessons are taught by material experts who use an approachable and simplified teaching style.
The Best Books to Ace the Praxis Core Test
Related to This Article