Top 10 Free Websites for CHSPE Math Preparation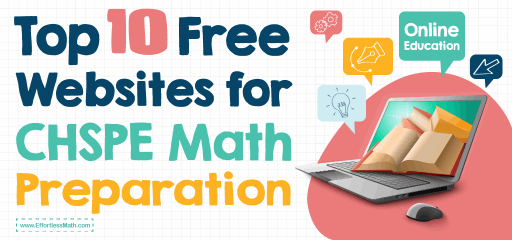 The California high school Proficiency Examination (CHSPE) is a voluntary test that assesses proficiency in basic reading, writing, and arithmetic skills taught public in schools. Students who pass the CHSPE are awarded a Certificate of Proficiency by the California State Board of Education. The test is given in English only.
The CHSPE mathematics section has 50 multiple-choice questions that include 4 content clusters: patterns, number sense and operations, relationships, and algebra; data, statistics, and probability; and geometry and measurement. Testers must score a minimum of 350 within a variety of 250–450 to pass the maths section.
The Absolute Best Book to Ace the CHSPE Math Test
With all these interpretations, if you do not have enough money and time to attend face-to-face classes, a set of sites will be introduced to you that will provide you with the CHSPE test for free and training, and a set of exercises and practice tests.
1: EffortlessMath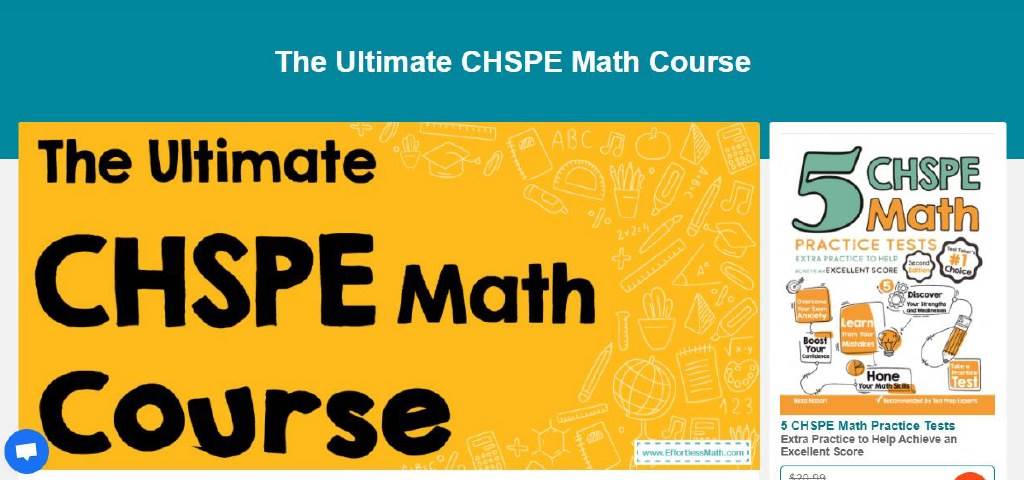 EffortlessMath website provides a collection of CHSPE test exercises, worksheets, formulas, mock tests, and CHSPE math test strategies to users and students preparing for the CHSPE test. Access to all of these CHSPE test resources is free and easy. With this test, pass the CHSPE test easily and effortlessly.
2: Test Prep Review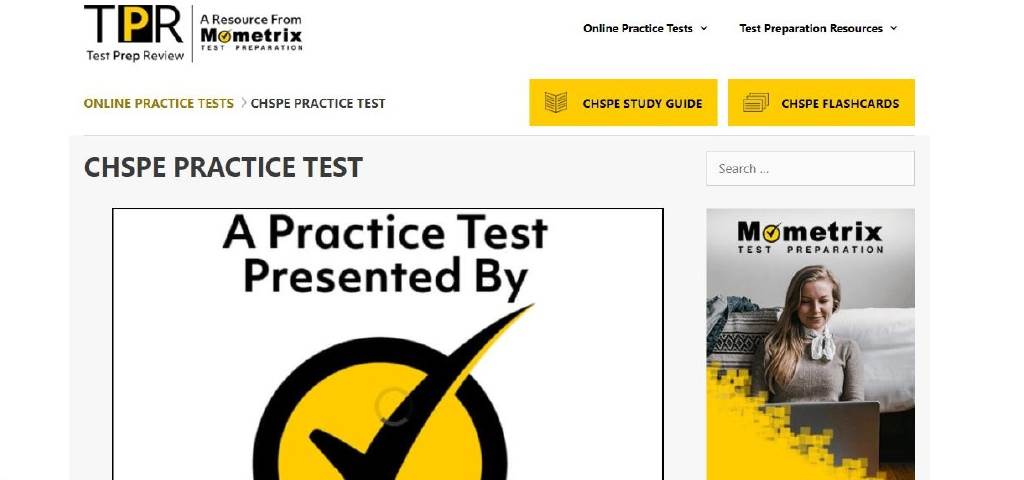 Test Prep Review or TPR is a good source for preparing for the CHSPE exam by using the resources of the Mometrix site. Prepare for the CHSPE exam by using the study guides and flashcards of this site.
3: Purplemath.com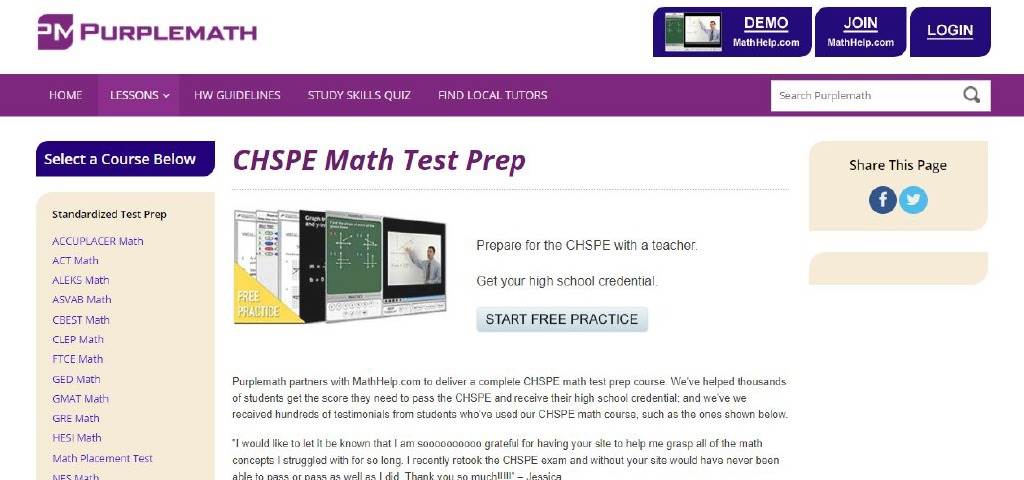 Purplemath.com helped thousands of students earn the required grade to pass CHSPE and receive a high school diploma by providing free practices.
4: Mometrix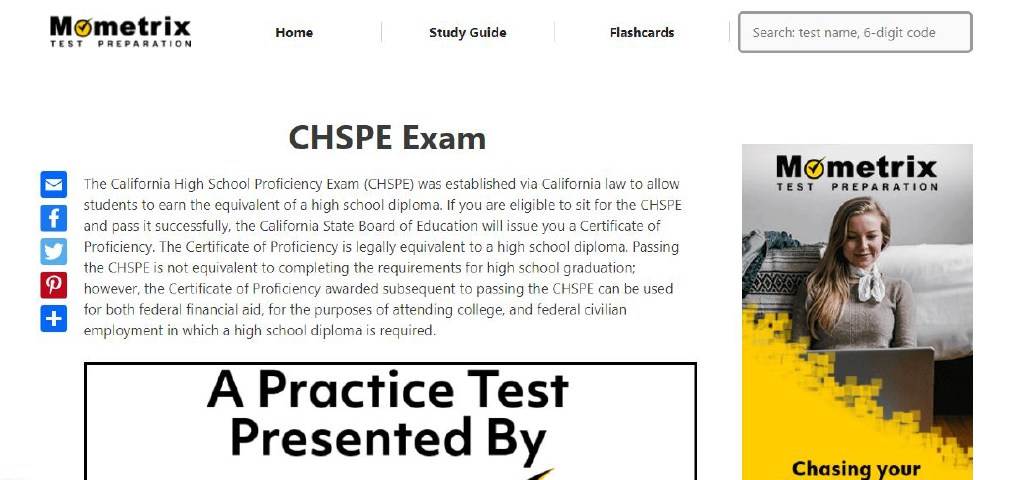 Repeating the CHSPE test, again and again, will undoubtedly be exhausting. Therefore, before the main CHSPE test, reviewing the resources and exercises of the Mometrix site will prepare you for this test and you will be familiar with how to answer this test.
The ultimate crash course to help you ace the CHSPE Math test!
5: Complete Test Preparation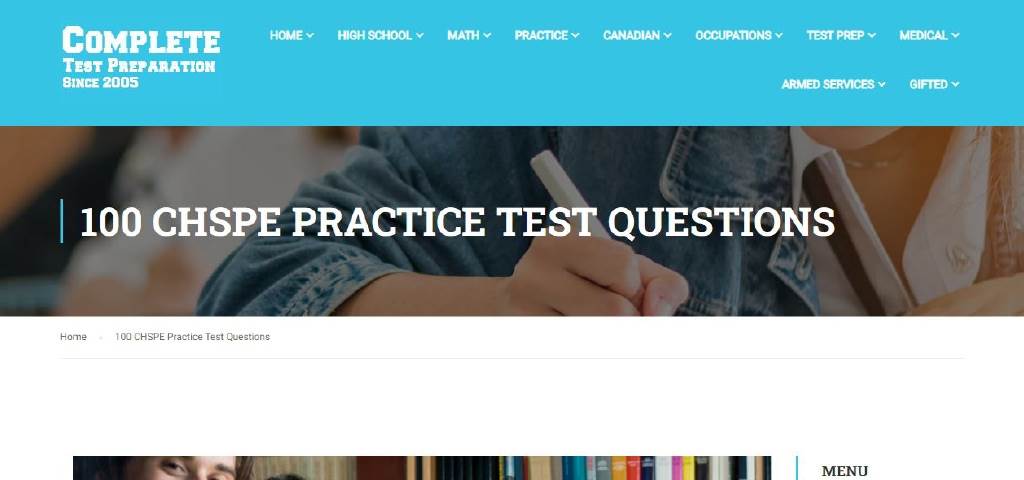 Everything you need for the CHSPE exam has been compiled by experts on the Complete Test Preparation website and is easily accessible to users and students of this site.
6: Study.com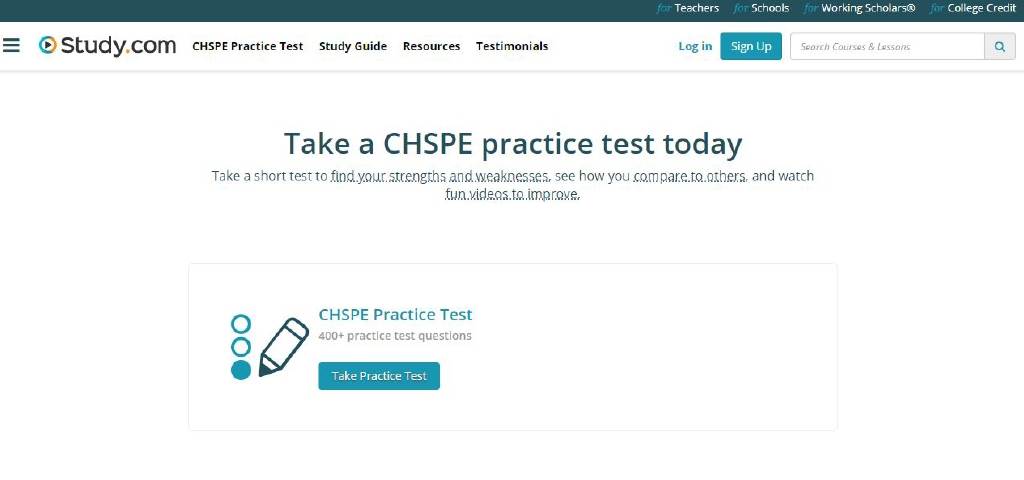 Practice tests of Study.com make sure that you are ready for test day! The questions on CHSPE practice tests were designed to mimic the real thing! This makes Study.com practice tests an excellent way to supplement your review with the CHSPE prep course.
7: Studyguidezone.com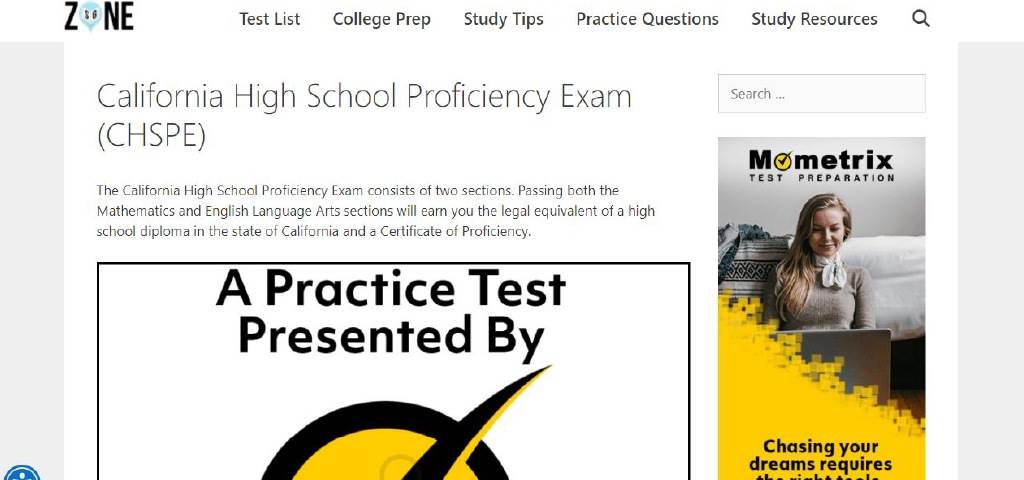 Like the Test Prep Review site, the Study Guide Zone site uses Mometrix site resources to prepare you for the specialized CHSPE test. Study Guide Zone provides you with test prep, study tips, practice tests, exam reviews, and more!
Best CHSPE Math Prep Resource for 2022
8: Mathhelp.com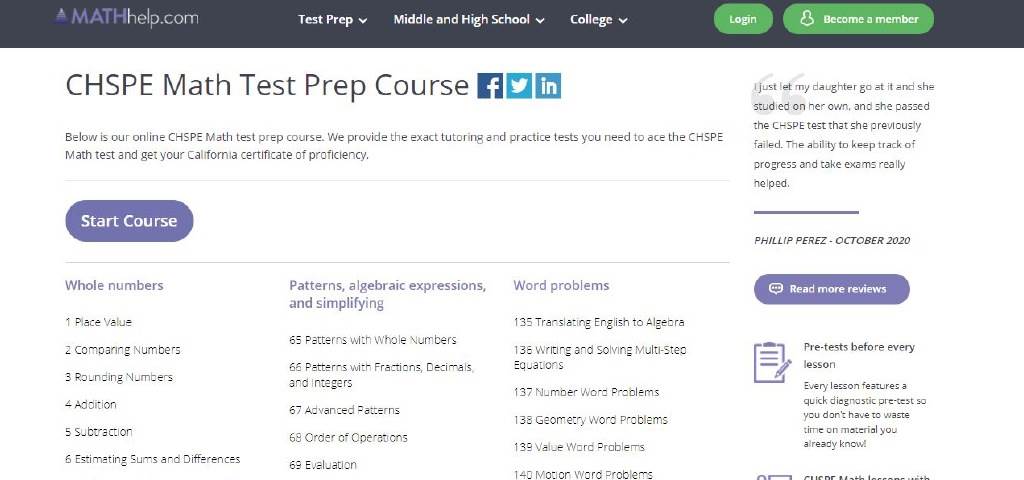 Mathhelp.com's review goes far beyond the standard CHSPE Math study guide by including comprehensive instruction, guided practice, and interactive tests. All of those features are available for anyone to undertake out by simply selecting a lesson, and members receive far more, including access to CHSPE Math diagnostic tests, background lessons, and grade reports.
9: Study Pug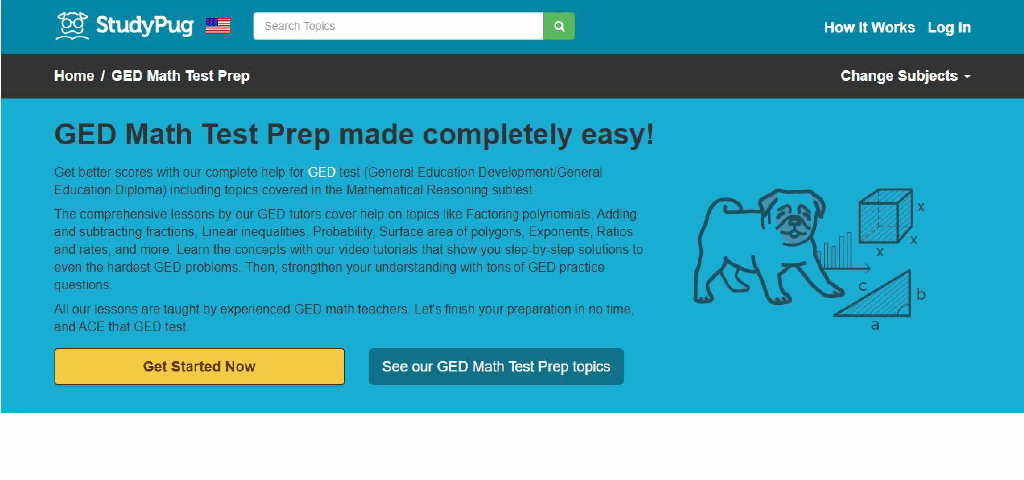 Studypug.com, which is a complete and comprehensive guide for the GED test, also can help you prepare for the CHSPE Math test.
10: CovCel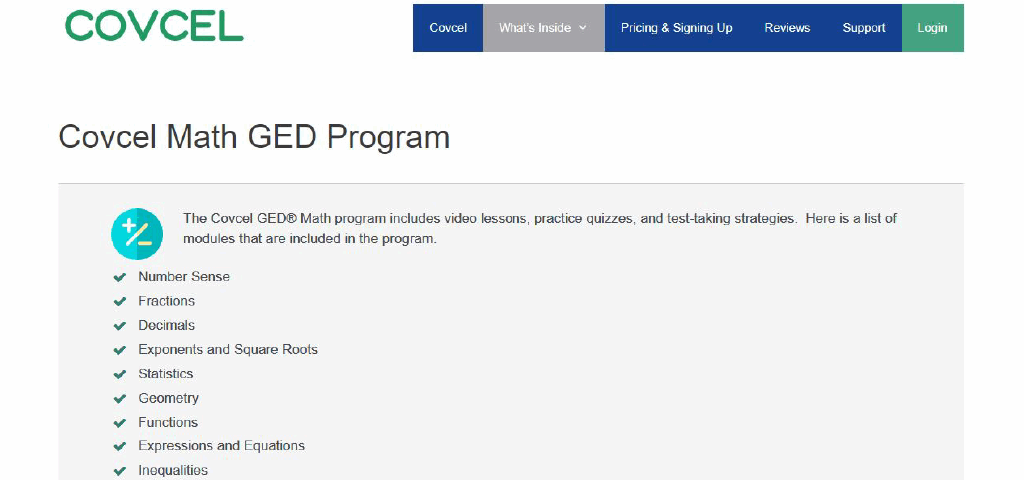 Another good website for the CHSPE Math test is the COVCEL site. By using the GED test resources, you can also prepare for the CHSPE test. Lack of prior training is often the most important obstacle in math tests. However, you would like to stress no more as this website covers everything from the scratch and enable you with enough knowledge.
The Best Books to Ace the CHSPE Math Test
Related to This Article