Top 10 Websites to Learn About Scholarships, Federal Aid, and Student Funding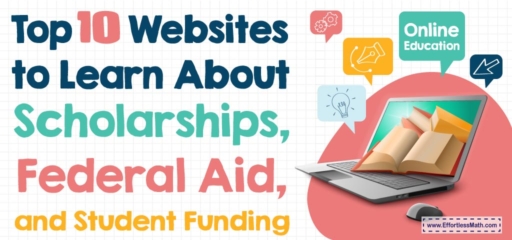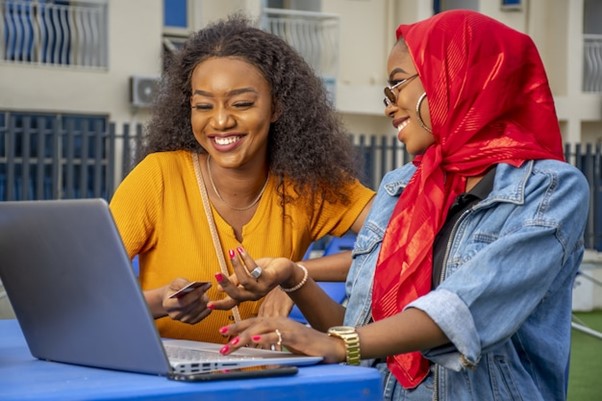 Navigating the world of scholarships, federal aid, and student funding can be difficult. However, with the right information, you can unlock valuable resources to help you find financial support for your educational pursuits.
This article will explore some of the best websites to learn about scholarships, federal aid, finances, savings, and offers.
1. CollegeBoard
While CollegeBoard (https://www.collegeboard.org/) is widely known for administering SAT and AP testing, the website offers much more for college-bound students. It is essential for college planning, financial aid information, and scholarship opportunities. Besides that, CollegeBoard avails resources to help you become a better EssayWriter, especially students facing those daunting college admission essays and personal statements.
Students can explore CollegeBoard's scholarship databases, which list numerous scholarships and grants available to students with varying academic backgrounds and interests. Additionally, CollegeBoard's Net Price Calculator helps students estimate the total cost of attendance at different colleges, considering tuition, fees, and living expenses.
2. Chegg
Chegg is one website that gives you a host of everything – books, rentals, apps with homework answers, and a community of tutors if you need extra help. If you're a student, Chegg is an important study companion, similar to when you buy essay online. Beyond its textbook rental service, Chegg provides a comprehensive database of scholarships to assist students in finding financial support for their education.
The platform features an easy-to-use interface allowing students to browse various scholarships quickly. Chegg simplifies the search process by providing relevant information about each scholarship, such as eligibility requirements and application deadlines.
3. Federal Student Aid (FAFSA)

Under the U.S. Department of Education, the Free Application for Federal Student Aid (FAFSA) is a crucial starting point for any student seeking financial assistance for college or university.
FAFSA provides comprehensive information about federal student aid programs, including grants, loans, and work-study opportunities. By completing the FAFSA application, students determine their eligibility for federal aid based on their financial situation. The website also offers useful tools to estimate the costs of attending different institutions and plan for college expenses.
Additionally, FAFSA's StudentAid.gov website provides resources and guidance on managing loans and repayment options for students who receive federal aid.
4. Fastweb
Fastweb is a leading scholarship search engine that connects students with relevant scholarship opportunities.
With a vast database of scholarships, grants, and internships from various sources, Fastweb provides students with personalized recommendations tailored to their interests, skills, and academic background.
By creating a profile on Fastweb, students can receive email alerts about new scholarship opportunities that align with their qualifications. The website also offers expert advice on applying for scholarships effectively, including tips on writing winning essays and impressing scholarship committees.
5. Scholarships.com
Scholarships.com is another popular scholarship search engine that helps students find financial aid opportunities. The website's vast database contains various scholarships and grants from corporations, foundations, and educational institutions.
Students can filter search results based on criteria such as their field of study, location, or demographic background. Scholarships.com also offers a blog with insightful articles on various topics, including scholarship application tips and advice on managing college expenses.
6. National Association of Student Financial Aid Administrators (NASFAA)
The National Association of Student Financial Aid Administrators is a valuable resource for students and financial aid professionals.
The website provides the latest news, articles, and guides on student funding, financial aid policies, and federal aid programs. Students can access a wealth of information on various financial aid topics, including grants, scholarships, loans, and work-study programs.
NASFAA ensures students can access accurate and up-to-date information, empowering them to make informed decisions about their financial aid options.
7. StudentLoans.gov
For students considering federal student loans, https://studentloans.gov/ is a vital official resource provided by the U.S. Department of Education. The website offers comprehensive information about the different types of federal student loans available, such as Direct Subsidized Loans, Direct Unsubsidized Loans, and PLUS Loans.
Students can find details on loan limits, interest rates, and loan repayment options. Furthermore, StudentLoans.gov allows students to complete the required entrance counseling and sign their Master Promissory Note (MPN) electronically. This platform helps students manage their federal loans effectively, ensuring a smooth borrowing and repayment process.
8. Sallie Mae
Sallie Mae is a prominent website offering valuable resources for students seeking scholarships and funding information for their education. Through its scholarship search tool, students can access a vast database of scholarships from various organizations and foundations tailored to their academic goals and personal interests. Additionally, Sallie Mae provides private student loans with competitive interest rates and flexible repayment options to cover educational expenses.
The website is an educational resource offering students financial literacy tools and guidance. It provides resources on budgeting, managing debt, building credit responsibly, and understanding loan repayment options. Sallie Mae's commitment to financial literacy empowers students with essential skills to handle their finances wisely during and after college.
9. CollegeExpress
CollegeExpress is a comprehensive online platform that provides students with valuable financial resources and scholarship information. Its scholarship search database offers numerous scholarships, grants, and awards tailored to student's academic interests and personal characteristics.
Additionally, CollegeExpress offers guidance on financial aid, including details on federal aid through FAFSA, various financial assistance types, and tips for managing college expenses. The platform is a valuable tool for students seeking financial support for their education and equips them with the knowledge needed to navigate the college planning process successfully.
10. UNIGO
Unigo is a comprehensive platform offering higher-education students valuable financial resources and scholarship information. Their scholarship search feature provides access to various scholarships, grants, and awards tailored to student's interests and academic achievements.
The platform also includes student reviews and college information to help students make informed decisions about their educational path. Additionally, Unigo offers expert advice, educational resources, college planning tools, and information on internship opportunities, all geared toward empowering students in their pursuit of higher education.
In Conclusion
Navigating the world of student funding can be complex, but these websites serve as invaluable tools to help students find scholarships, federal aid, and other financial resources.
Whether you're searching for scholarships to fund your education or looking to apply for federal student aid and loans, these websites offer a wealth of resources to ease your financial challenges as a student.
Related to This Article