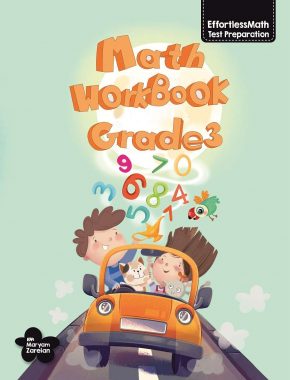 Math Workbook Grade 3
Step-by-Step Math Guide for 3rd Grade

Math Workbook Grade 3 provides step-by-step mathematics lessons for third-grade students. By analyzing and teaching content, this book makes it easy to learn at home and helps students understand the content faster and better.

+1K Downloads
Teacher's Choice
100% Guaranteed
Secure Checkout
Lifetime Support
Math Workbook Grade 3 has many exciting features, including:
Dynamic design for students

The process of easy learning and step-by-step

Targeted training to attract students to math lessons

Category mathematical content for easier and faster access to them
Math Workbook Grade 3 is a complete set for students to master mathematics in the third grade. This book can also be used as a self-study book and students do not need to work with a math tutor. (Although Math tutors can also use this book to teach).
Effortless Math: We Help Students Learn to LOVE Mathematics - © 2023