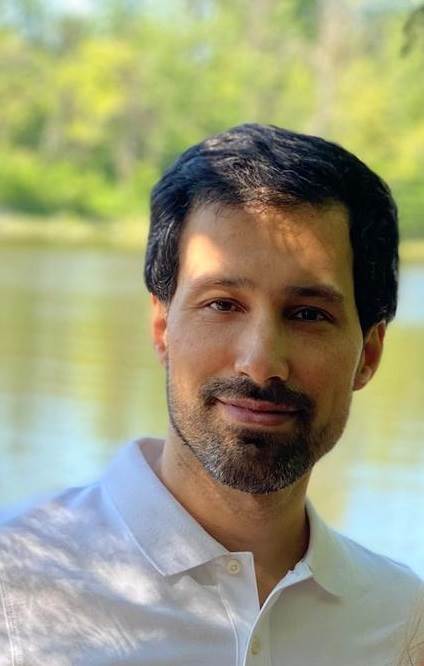 ---
Over +3,500 hours of tutoring experience
Online and in-person lessons
Montreal – Online
Contact Me for a FREE Consultation Session
I help students improve their knowledge of Math fast!
Tutoring Area: ONLINE – Montreal
Replies in 6 hours
5.00 (598)
Contact Info
Email: Farahani916@gmail.com
Number: (514) 662 – 3289
Tutor Profile
Flexible and organized educational professional with 10+ years of teaching expertise with an unparalleled ability to explain complicated mathematical concepts in an easily understandable manner.
Talent for employing unique teaching strategies to effectively engage all students and foster a fun and fascinating learning environment. Encouraging and patient; provide individualized and extracurricular support for students that are struggling with learning concepts and mathematical topics. Fluent in written and verbal in French as well.
I have been both a teaching assistant and tutor for many years and with 10+ years of teaching and tutoring experience.
With my extensive background in teaching and tutoring, I am ready to dedicate myself to the math development of your child. Lesson planning, needs assessment, and visually engaging educational techniques are just a few areas in which I have gained experience and thorough comprehension. Throughout my academic career, I honored my communication, creativity, and motivational skills.
My commitment to fostering collaborative and exciting educational environments positions me to successfully encourage and develop productive and accomplished students.
I'll do my best to make sure the math clicks with you, and you understand the logic and reasoning process involved in math. We'll go through it step-by-step to make sure you understand each step and why you're doing it, to go from the info you're given through to the answer you're looking for.
My Steps towards an effective tutoring:
Completely evaluate the student's manuals, schools, quizzes, tests in order to understand where improvements need to be made
Create a personalized assessment of the student's previous work to focus on their weaknesses and improve their strengths
Create student-specific, personalized examples to help aid in the learning process
Provide constructive and positive feedback to encourage the student in his/her continued development
Offer supplementary lessons/explanations and homework to help the student think in a different way about the material as well as strengthen their knowledge
Highlights of my qualifications include:
Outstanding leadership, interpersonal, patience, organizational, and time management abilities.
Excellent math skills
Instruction abilities
Classroom control
Stamina and perseverance
The ability to motivate students
Effective communication and interpersonal skills
Computer competences
Attention to details and accuracy
Organizational skills
I have successfully prepared students for SAT and ACT Math tests, and up to Calculus level work.
I offer help with Algebra, Trigonometry, Geometry, Pre-calculus, Calculus, Statistics, Logic, and College Level Math Courses. For who are located in Canada and Quebec, I can personalize the material and tests based on their level in French language and fully compatible with COMMISION SCOLOAIRE DU QUEBEC.
Another thing that I should come up with, I try to make it fun for the students and treat them individually and tailor the lessons to their specific needs.
I offer my services both in person and online. Online classes based on the current situation would eliminate any risk and is completely effective.
You can each at to me through my number or my email, I'm always ready to talk to you about your child math situation.
Mathematics is my specialty!
Working with a Math expert who covers a wide range of topics is more convenient for students. I teach all math subjects and the complete math syllabus of any grade level. Here is a list of some of the subjects and skill areas where I can boost any student's ability:
Elementary to high school Math courses,
Algebra I and Algebra II
Geometry,
Trigonometry,
Calculus,
SAT Math,
ACT Math,
GRE Math,
and GMAT Math,
or any other math topics – Regular or A/P.
Everyone has their own way of learning. I will personalize my lessons based on the students' strengths and weaknesses. Let's Ace these classes together!
Please feel free to message me to set up appointments.
Whatever your mathematical needs and whatever your time constraints, I will be able to provide you with the very best private math instruction available in Dallas/ Fort Worth area. I would love to be a resource for you and your family this school year!
I look forward to helping you write YOUR success story, starting now!
Sincerely,
Hamid Fara
"I help students learn to LOVE Math"
Let's Set Your Student Up for Success!
Why choose me as your student's Math tutor?
– Highly Experienced Math Instructor with a Master's Degree.
– More than 10 years of Test Prep teaching Experience.
– High Student Satisfaction Rate!
Fees
Hourly
1 Hour Class: $50.00
10 Hour Bundle: $450.00
20 Hour Bundle: $800.00
Monthly (Four Weeks):
1 session per week (90 Minutes): $270.00
2 session per week (90 Minutes): $520.00
3 session per week (90 Minutes): $720.00
5 session per week (90 Minutes): $1,150.00
Contact me for a free consultation today!
And see how I can help your student enjoy learning Math!
Have a question? Call me for a free consultation!
Give me a call at
(514) 662 – 3289
Send Email to: